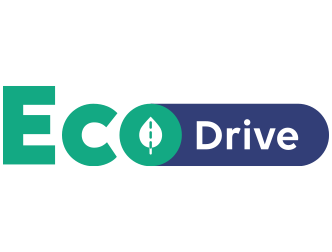 Home
HOME & CAR WITH GREEN ENERGY
New EcoDrive HOME & EcoDrive HOME CHARGE electricity supply program by HERON for residential consumers who own electric cars. Subscribe now and gain 50% off your night consumption as a gift!
EcoDrive
HOME
& HOME CHARGE

YOUR BENEFITS
HERON, as leading private producer and supplier of Electricity in Greece, offers you Electricity with 50% discount for your electric car, as a reward for your consistency, without any time commitments whatsoever. Once you pay your current bill on time, the discount will be applied to your next bill.
Now you can take the power of your bill in your own hands!
By using electric cars, we can leave our own "green" footprints. This is why HERON takes part in this effort by adding the following basic features to the EcoDrive HOME & EcoDrive HOME CHARGE program:
Online delivery of bills, to save on paper
Issuance of Green Certificate, which will confirm that all electricity consumed by you has been generated by special power plant facilities that use Renewable Energy Sources. Each year, HERON will plant 1 tree on your behalf in the framework of afforestation programmes.
Moreover, if you wish to charge your car via charger in your own home, HERON undertakes the provision and installation of an EVBox Elvi charger, whose value is €850 plus 24% V.A.T, for a monthly rate equal to €35.42 plus 24% V.A.T.
WHAT YOU PAY
| | | | | | |
| --- | --- | --- | --- | --- | --- |
|  Standard tariff (€/month) | Daytime Electricity Rate with 45% Consistency Discount (€/kWh) | Daytime Electricity Rate without Consistency Discount (€/kWh) | Nighttime Electricity Rate and Bonus with additional Consistency Discount 45% (€/kWh) | BONUS | Nighttime Electricity Rate without Consistency Discount (€/kWh) |
| 2,90 | 0,06050 | 0,11000 | 0,02159 | For double registration meters: 50% of nighttime Electricity consumption* | 0,07850 |
*For meters without double registration function, 30% of Daytime Consumption will count as Nighttime Consumption, which will be subject to the 50% bonus.
Duration of agreement: 24 months
The Consistency Discounts in the above Table refer exclusively to the competitive rates of daytime and nighttime consumption listed in the Bill (excluding the Standard Tariff).
All rates featured in the above table refer exclusively to the competitive part of the tariff for electricity supply, provided that the supplier will not exercise the right to apply readjustment of rates, which is at the Supplier's discretion, and they are also not inclusive of V.A.T. and Regulated Tariffs.  The exact mode of determination of these tariffs is fully described in the General Terms and Conditions of the EcoDrive HOME & EcoDrive HOME CHARGE programs.
ADDITIONAL BENEFITS
Zero security deposit / advance payment by authorizing a direct debit order.

25% refund on your total security deposit as reward for good and constant collaboration with HERON, after completion of one (1) full year of collaboration and on condition that you have no outstanding debts.
HOW DO I BECOME A CUSTOMER?

Sign with HERON through a simple and easy process and enjoy unique privileges tailored to your needs!

HOW DO I CHANGE MY ENERGY SUPPLIER?

You need a change? Come to HERON! Change your supplier through a short and simple process and take the power of energy in your hands! Easy as pie!