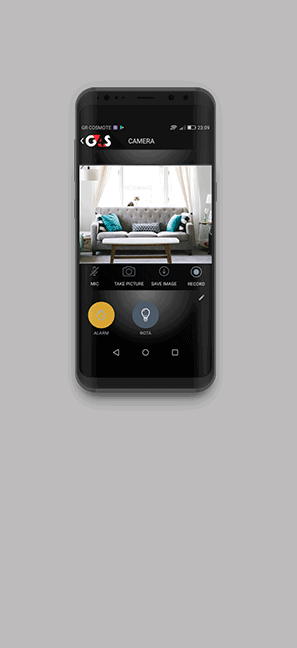 G4S iTOS
HERON and G4S join forces to offer you an integrated alarm system for your home and/or business.
WHAT TO KNOW
iTOS gives you control over your space from any location through the mobile app.
Call 211 234 1690 to win this unique offer and submit the details of your most recent HERON bill.
CONTENTS
30% discount on equipment and installation fees
FREE 12 months of connection with G4S Operations Centre worth €186
Free access to the security system's management service through the iTOS app
Payment in 36 interest-free instalments (from €23/month for the basic equipment package) for credit card purchases
*Subject to terms and conditions. The 12 months of free access are provided for a 36-month stay in the programme. The discount is calculated according to G4S' retail pricelists.
Find out more at www.g4s-itos.gr
YOUR BENEFITS
Easy and safe access through the mobile or desktop app

Safe and uninterrupted IP connection with G4S Operations Centre

Automatic viewing of the area through secure IP camera

Capacity for connection with smartphone devices

All-around security 24/7