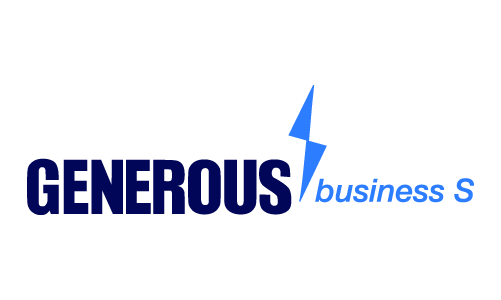 BUSINESS
PRICE PROTECTION WITH GENEROUS DISCOUNT!
New electricity plan that offers you protection from energy price increases and 20% timely payment discount for supply connections with agreed power up to 25kVA!
HERON
GENEROUS
BUSINESS SMALL

YOUR BENEFITS
When you join HERON, there is only one choice! HERON GENEROUS.
This new electricity plan offers you price protection and a GENEROUS timely payment discount without any time commitment!
Now, you know in advance the maximum rate of the energy you will consume each month. That way, even if energy cost goes up, you won't be affected.
In addition, each month, you get EXTRA 20% DISCOUNT for every timely payment of your bill, from the most generous electricity plan.
Keep in mind, the plan benefits from the government subsidy of the "Energy Transition Fund".
WHAT YOU PAY
Fixed tariff 02/2023
(€/month)

Μaximum Electricity Rate 02/2023
(€/kWh)

Electricity Rate with 20% timely payment discount
(€/kWh)

Government subsidy 02/2023 (€/kWh)

Final Rate 02/2023 (€/kWh)

0,00

0,259

0,2072

0,020

0,1872
Contract duration: No time limit
Changes in rates are posted HERE every month, on the 20th day of the month preceding the month they apply.
The timely payment discount is credited to the next bill.
The final rate includes the timely payment discount and the Government subsidy E.T.F.
Final rates for bakeries and non-home customers with Agricultural Priceplan are posted HERE
The rates in the above table are not inclusive of V.A.T. & regulated charges.
ADDITIONAL BENEFITS
The scheme benefits from the reduction of the government subsidy through the "Energy Transition Fund".

Zero security deposit/advance payment by activating a direct debit order.

 
HOW DO I BECOME A CUSTOMER?

Sign with HERON through a simple and easy process and enjoy unique privileges tailored to your needs!

HOW DO I CHANGE MY ENERGY SUPPLIER?

You need a change? Come to HERON! Change your supplier through a short and simple process and take the power of energy in your hands! Easy as pie!