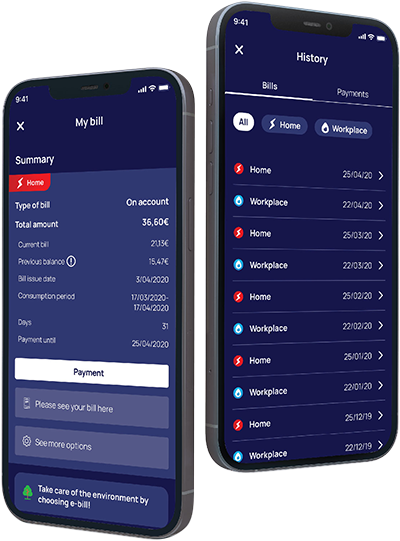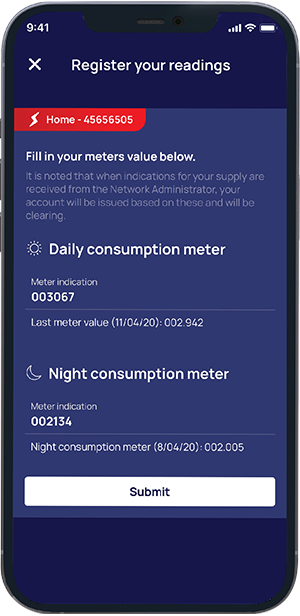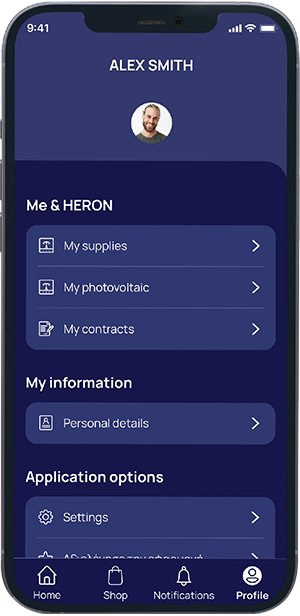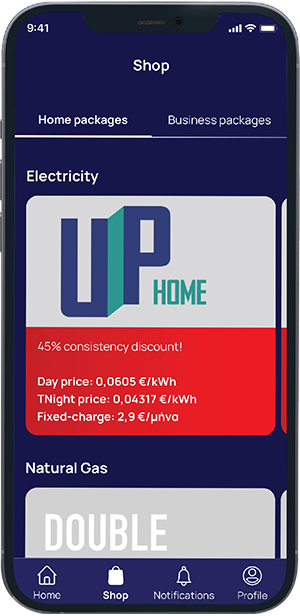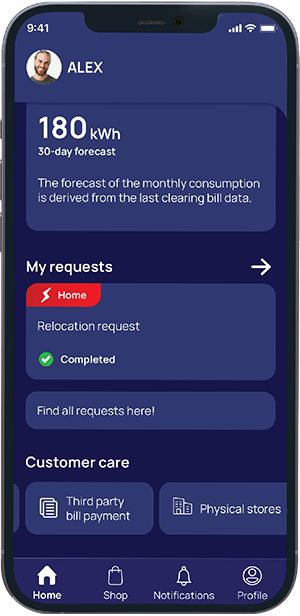 MY BILLS
Get easily full access to your account and check your balance and payments at a glance.
MY CONSUMPTIONS
Now with the "Register your own readings" service, you have control over your consumption all the time!
MY PROFILE
Customize your profile and manage all your contracts, energy or gas supplies and photovoltaics.
SHOP
Choose the price plans that suit your needs and activate them at any time!
MY REQUESTS
Fill in your requests and track its progress with a click.
HERON EN.A
Manage your participation at HERON EN.A, and access live energy production data of " your photovoltaic".
Moreover! Activate your notifications in your mobile to check on your bill on a 24/7 basis and to receive your personalized offers!